XUHUI TECHNOLOGY CO.,LIMITED was established in July 2000, 4000㎡, Specilized in Plastic,Silicone rubber and metal rapid prototoyping, mould and moulding over 20years. we supply ODM and OEM services.
Business Type
Manufacturer
Country / Region
Shenzhen, China
Main Products
Moulds, Injection Molding Products
Ownership
Private Owner
Total Employees
100 - 200 People
Total Annual Revenue
50Millions
Year Established
July of 2000
Certifications
ISO,OHSAS18001
Product Certifications
CE
Patents
-
Trademarks
XHtech XHmold
2, Main services
★New Products: Medical tools, enclosures, covers, cases and other accessories.
★ Plastic injection mold and product: mold design, mold making and injection service
★ Silicone rubber compression mold and product:gasket,buttons,keypad and so on
★ Die-casting mould and moulding
★ rapid prototype.including 3D Printing-SLA prototypes. Plastic, silicone rubber and metal material prototypes. The same as normal products
★ LED lens, Optical Lens, reflector and other optical products
★ Overmold and molding
★ Part's surface treatment: printing, painting, plating, laser Etching and others
★ Product assembly and packing
3, facotory-departments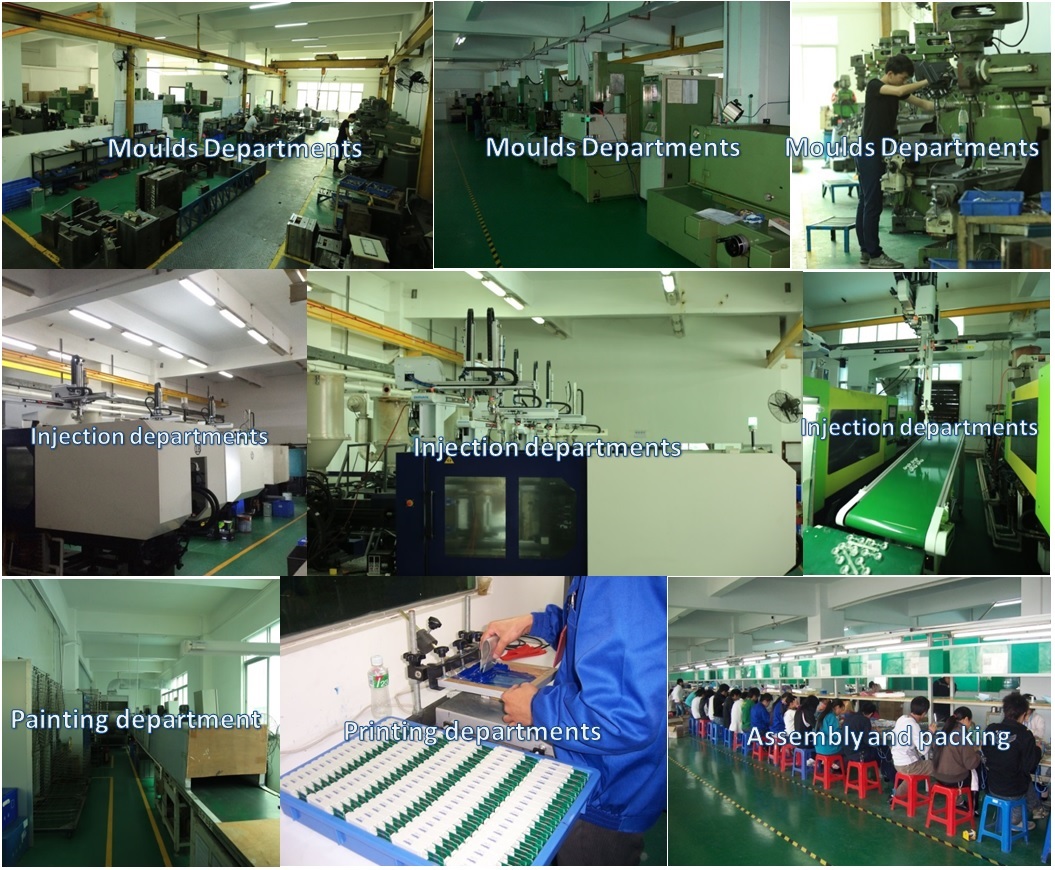 Equipments
Equipments categories
Equipment name
Precision
Quantity
Mould manufacturing
CNC Machines
0.005MM
3
Spark discharge machines
0.01MM
8
Hight & middle wire cutting machine
0.01MM
3
"Speed" digital milling machine
0.02MM
10
Grinding machine
0.001MM
3
Lathes
10
Drilling machine
2
Injection machines
Injection machines-"Haitian"
400T
1
Injection machines-"Haitian"
280T
2
Injection machines-"Haitian"
200T
2
Injection machines-"Haitian"
150T
3
Injection machines-"Borch"
120T
5
Injection machine- "Zhenxiong"
80T
4
Injection machines-"Borch"
60T
1
Injection machines-"Borch"
vertical type
1
Manipulator
16
Rapid prototype
CNC
0.01MM
2
SLA
0.01MM
1
Other machines
 
several
Assembly & packing
Soldering machine
 
2
Welding machine
 
2
Ultrasonic machine
 
2
Pad printing machine
 
4
Quality testing Equipments
Profile Projector
1
HAAS-2000 HIGH ACCURACY ARRAY SPECTRORADIOMETER
1
GO-2000 ONIOPHOTOMETER (B-β PLUS C-γ)
1
Illumination photometer
1
INTEGRATING SPHERE
1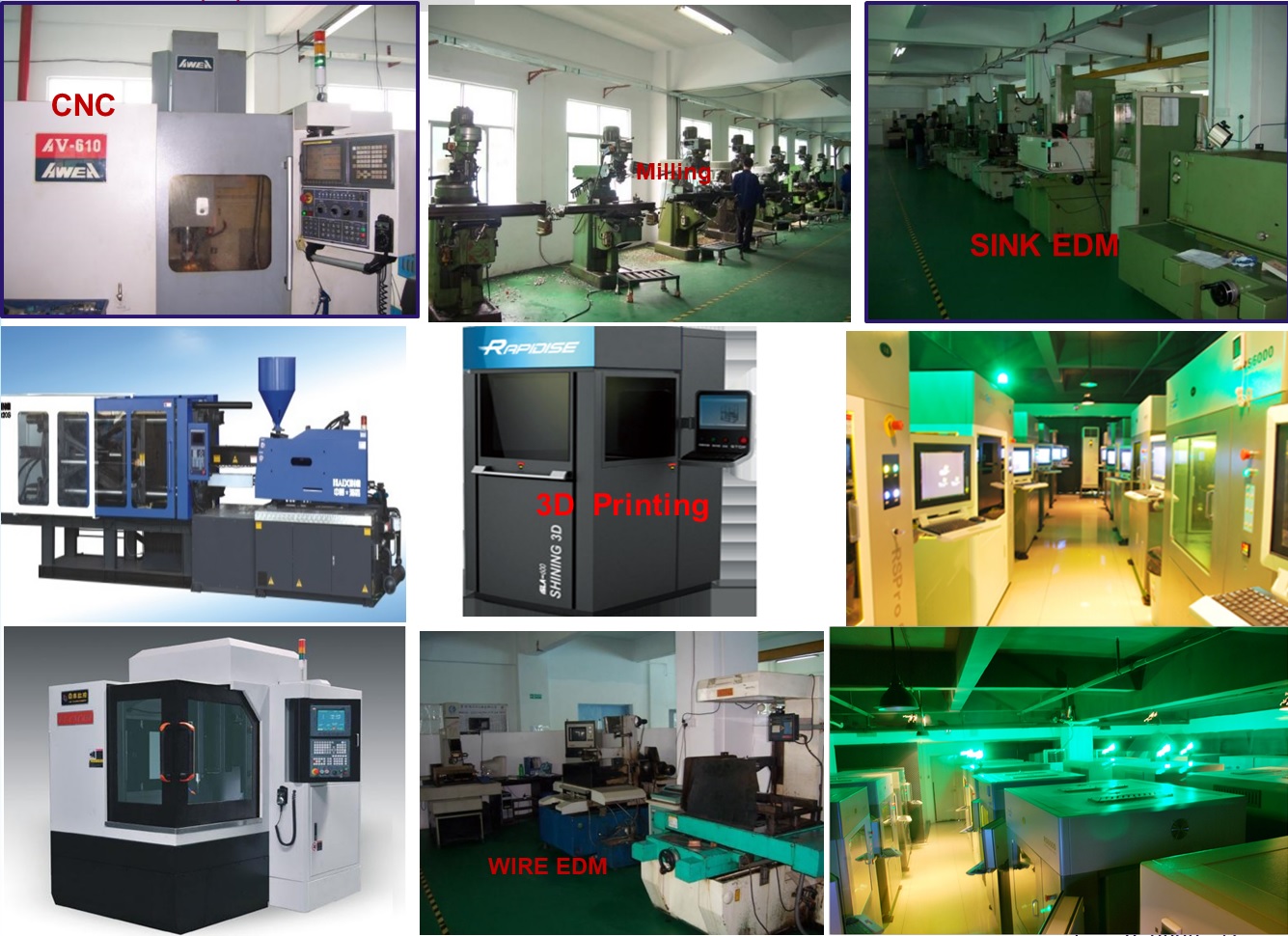 Why Us?
1,20years mould and moulding experience, we are professional on moulds and moulding.we can foresee some problems in advance and save cost and time for you.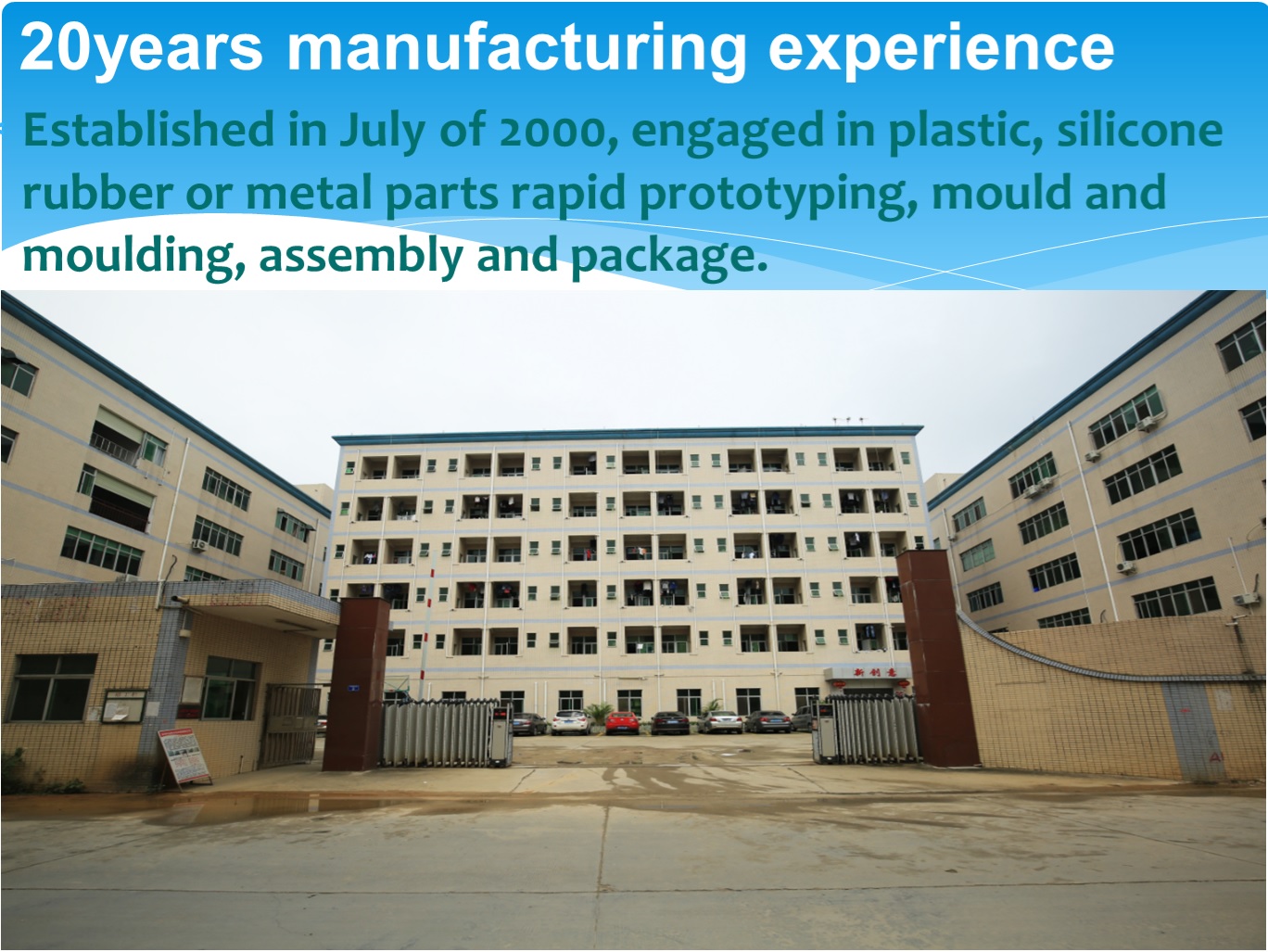 2,One-stop service, we can supply ODM AND OEM services, we are a Chinese factory. Engaged in rapid prototyping to mould design, mould making and injection product, assembly and packing for over 20years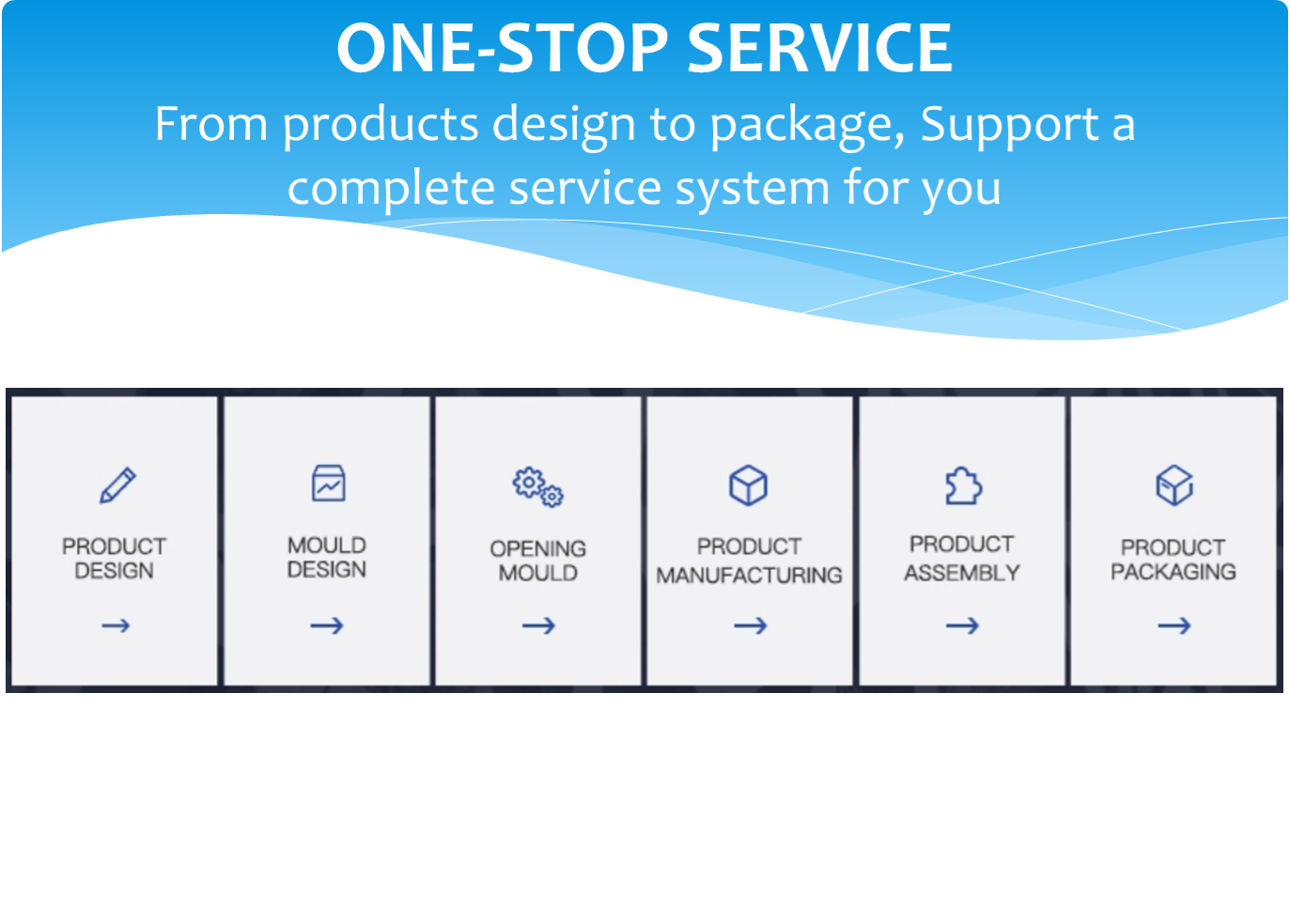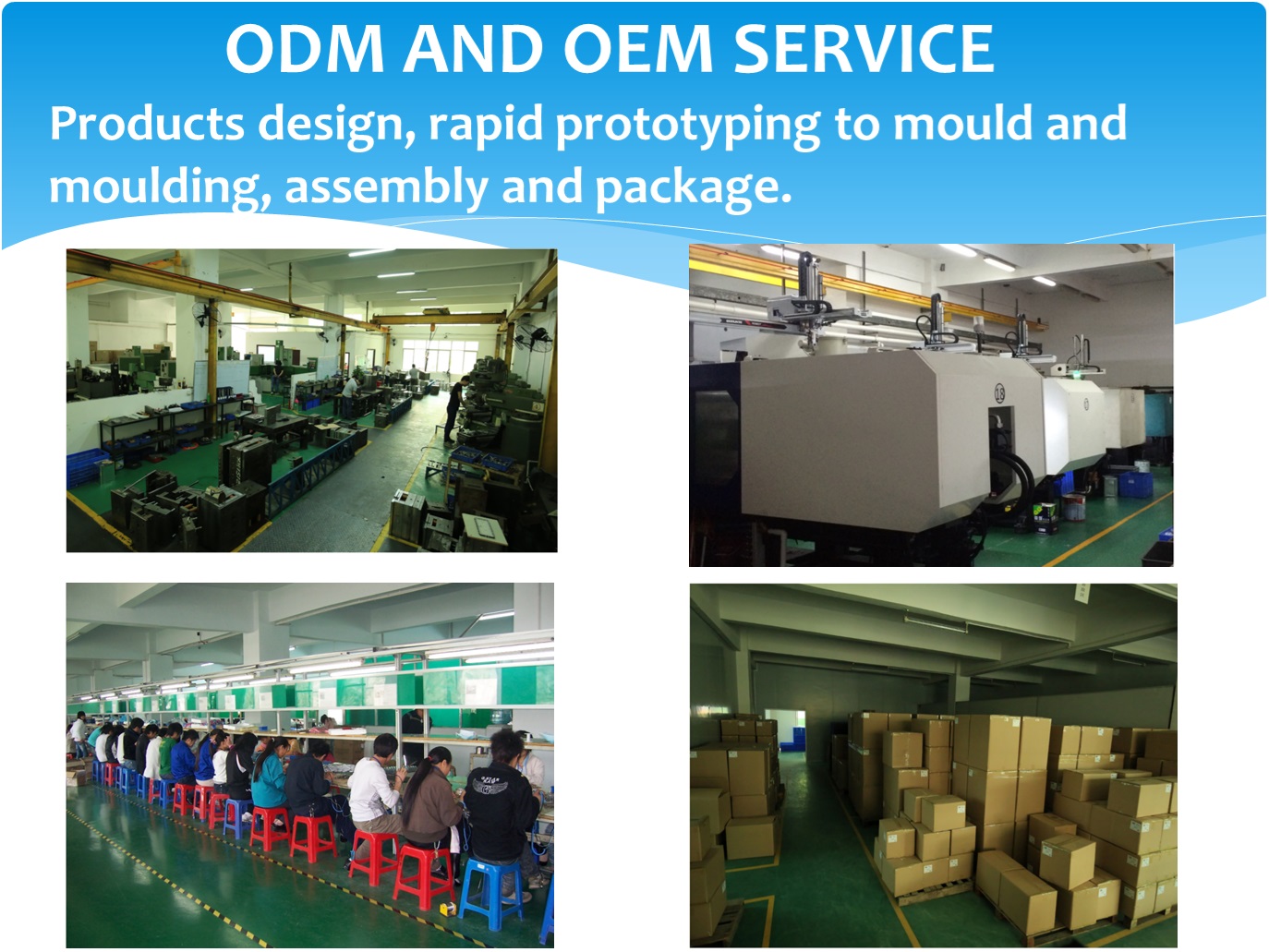 3, Quality Assurance, any problems be created by our side, we will make new parts for free or return your payment.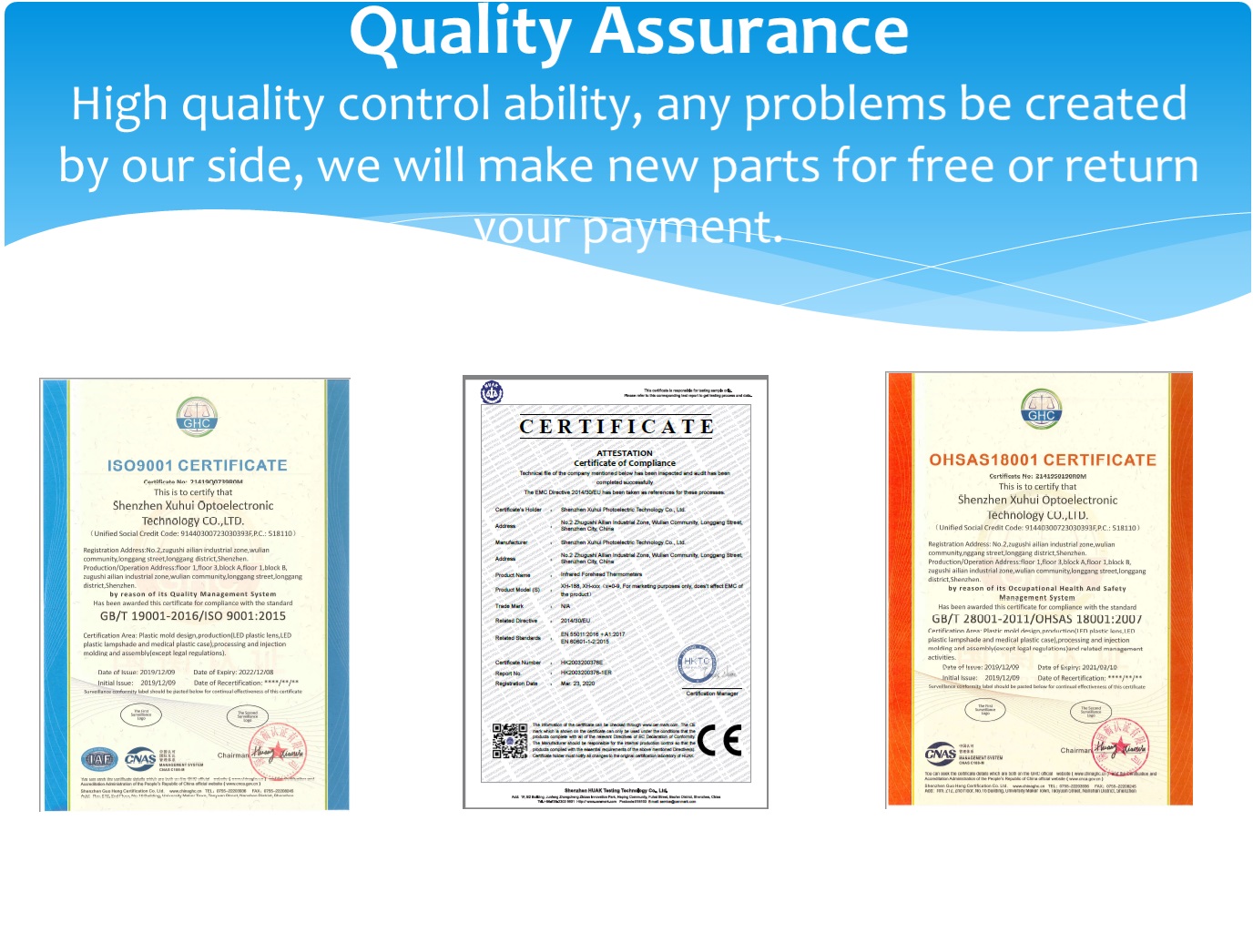 FAQ
Q1: how to treat quality complaints?
A: first to find the reasons and give solutions, negotiate together, if the problems has been made by us, we can make new parts or return money to you. if not, we would like to try our best to assist customers to solute solve them.
Q2: Are you a Chinese factory ?
A: yes, We are a factory .our factory has been set up in 2000, 20years experience on mould and moulding.
Q3: can you supply the ODM or OEM service?
A: yes, we have professional design engineers. Can supply rapid prototyping ,mould design, mould making and injection product, assembly and packing.
Clients Evaluations
1, A Germany Customer who we cooperated over 10years and purchase high-quality products from us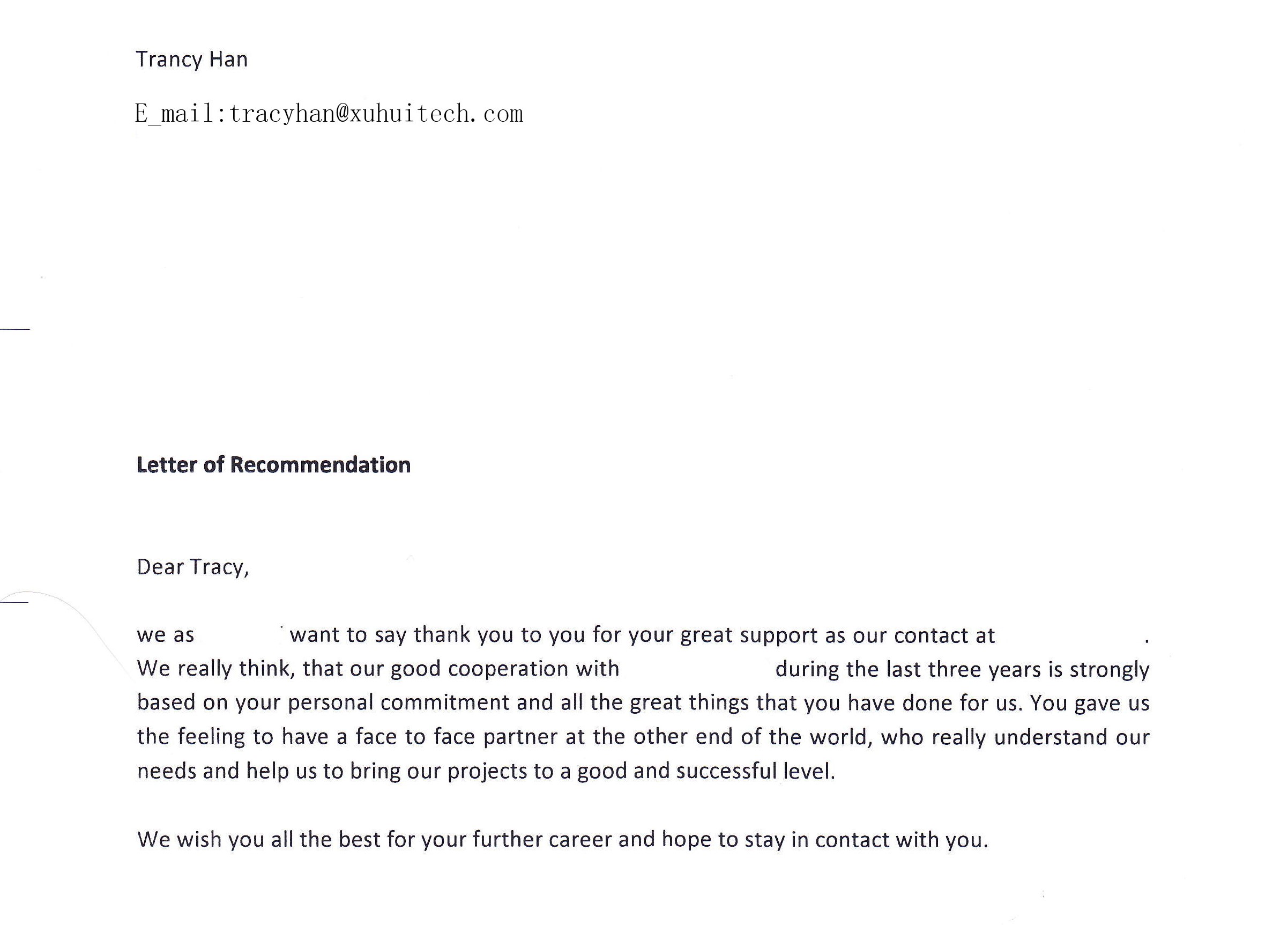 2, A Brazil customer who introduced new customers for us.
please check attached Supplier Quality Indicator, which came from our old customer which we cooperated with for many years, our products score always be 100 for every orders.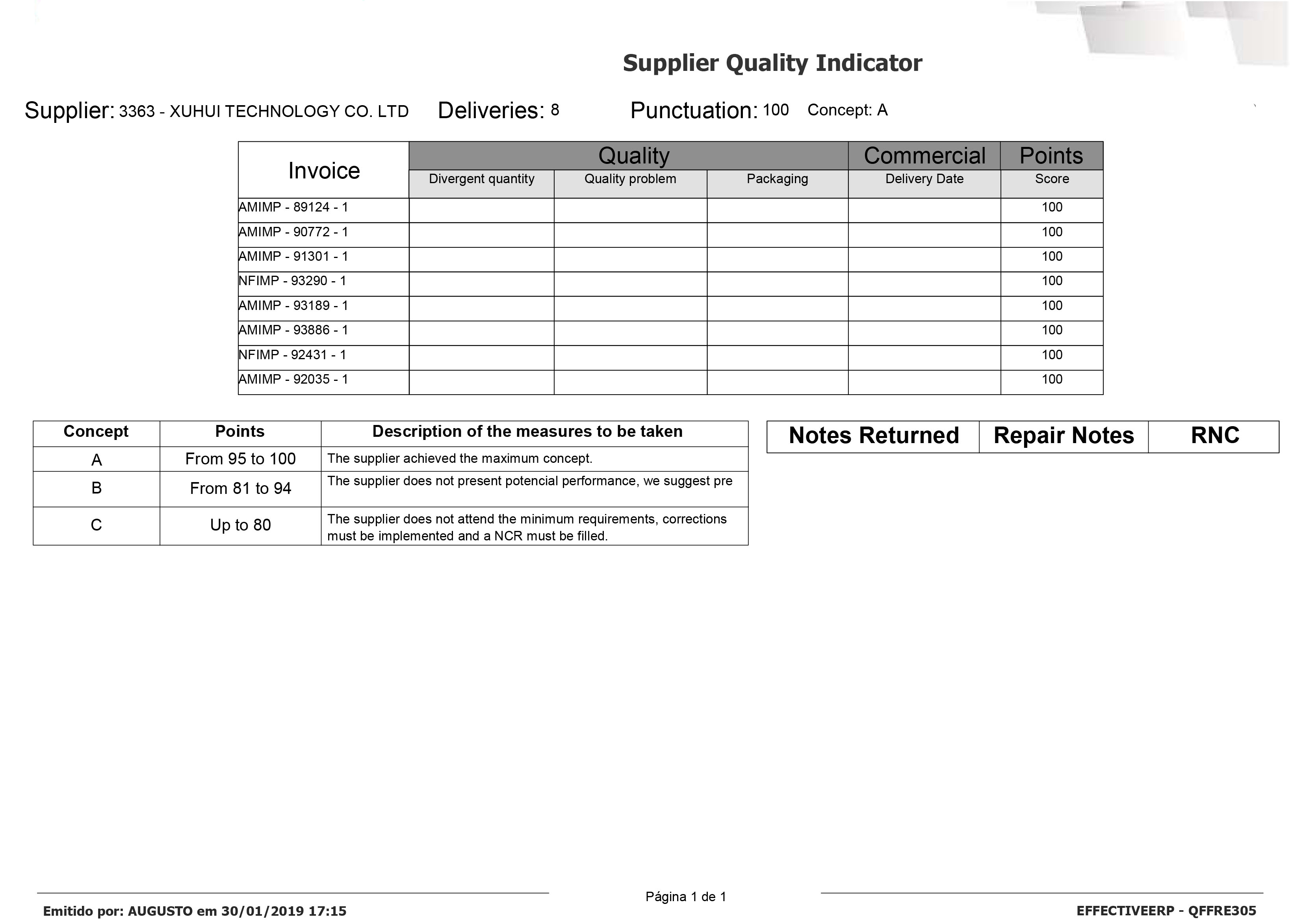 3, A Russian Customer who authorize me to purchase all the components they needs in china